All-Star Barbers in Newnan, GA. The first phase of creating a branded look for this new barbershop was to create bold graphics on the wall above where the chairs and stations will be, bringing in logo colors and words. The video above is of the completed first phase.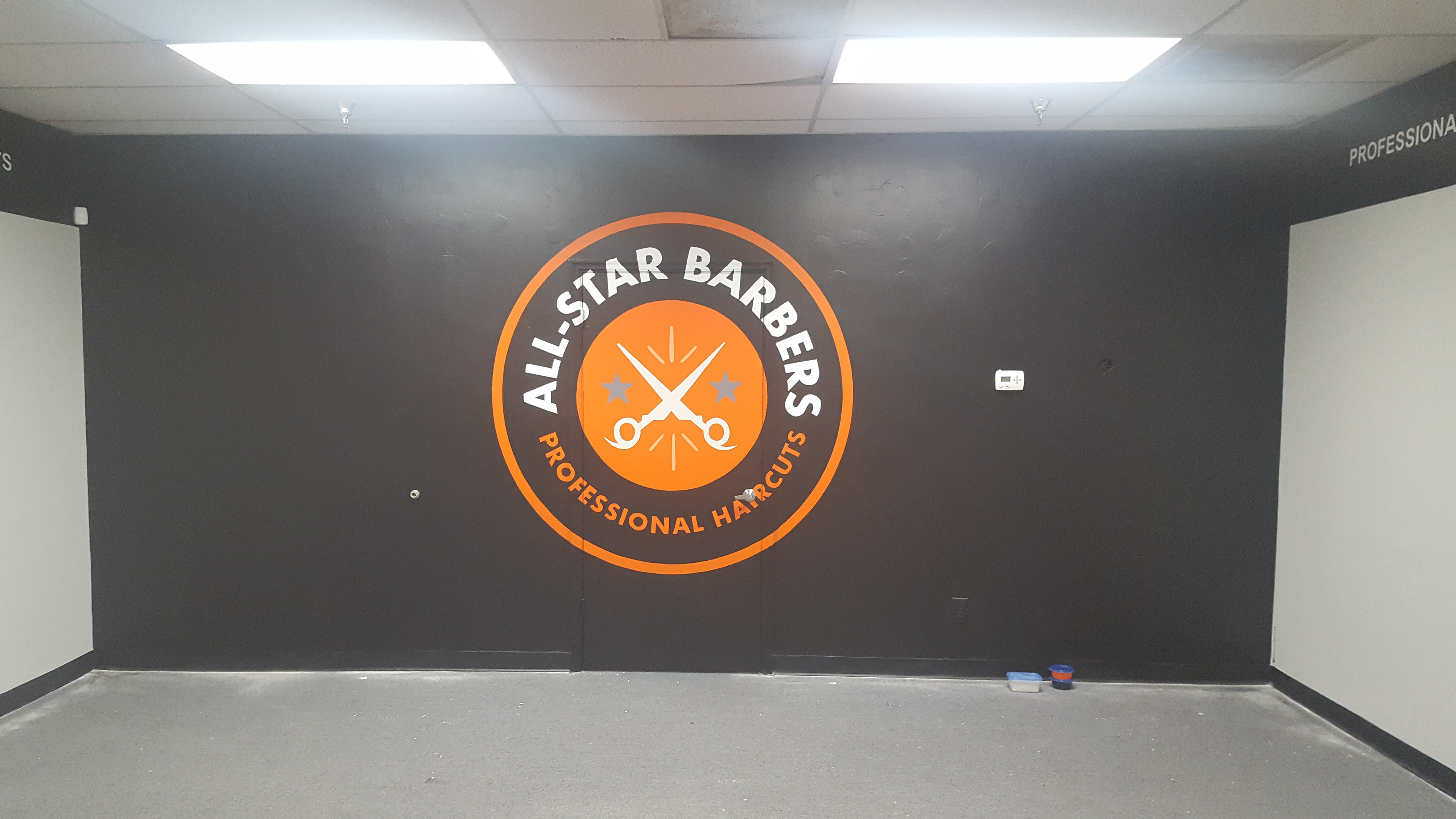 The logo mural covers up an access door on the back wall. Hard to see it, isn't it? That's the idea!
Kat and the owner in front of the logo mural. It's slightly more obvious here that the door is painted.
Branded murals in progress. KMMGD created the graphics from something the owner saw that he liked. We made sure the proportions were right for this space.
The logo mural in pre-lettering stage. Because of the nature of orange paint (3 layers, even using paint plus primer) we painted a band of orange where the "professional haircuts" letters will be to neaten up the appearance and give better color in those letters, painting black around them to "reveal" the letters!

"PROFESSIONAL HAIRCUTS"  was painted four times on the walls. 
Before we painted the logo mural and the side walls, we had to remove chair rail, and repair those walls to some extent. There was a really bad paint job or jobs underneath the most recent layer of paint. The mud repairs required us to prime the walls before painting murals. We underpainted the orange part of the side walls with a darker gray to help with coverage.