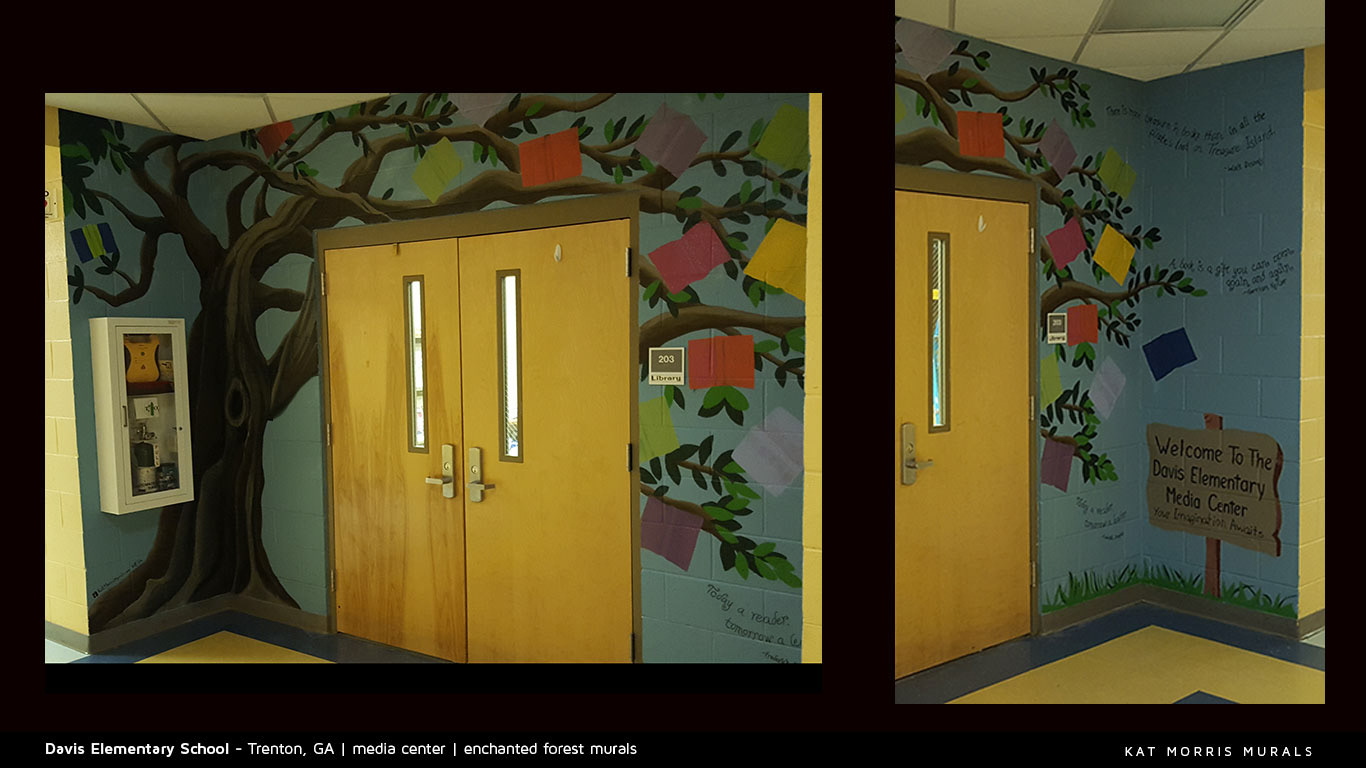 Media Center Entrance Mural: The first project for Davis Elementary School in Trenton, GA was this book tree mural and media center signage to greet visitors to this part of the school. The new library entrance mural is quite an improvement over an old tree mural and the gold walls that can still be seen on the corners outside the mural!
Media Center Murals: The second project for Davis Elementary School was to create a book nook mural. My idea was to put a different kind of scene on each wall, including the ceiling, to remind the kids of all the different places books can take us. The first scene children see inside the book nook is a kind of enchanted forest mural... something a hobbit might live in! 
The cabin painting outside the book nook, and the tree mural behind it were already there, with no budget to improve them. 
The colorful book nook murals include a cityscape mural, a tropical mural, the hobbit tree mural, and a nighttime starry sky mural, painted on the ceiling and on the inside entrance of the book nook.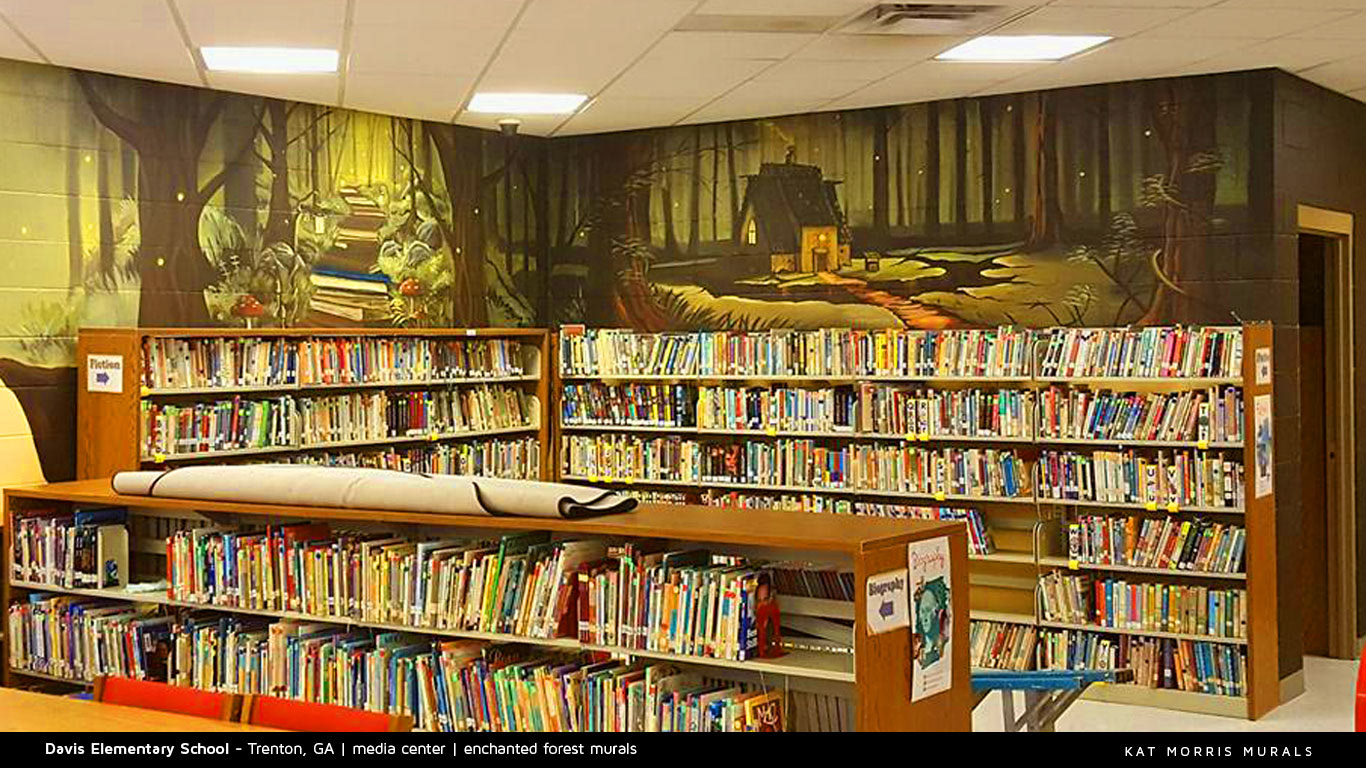 Media Center Murals: The next project was to find something to go over the two short walls over the fiction section of the media center. The media center director really like this book trail mural and was also wanting an enchanted forest mural somewhere, so I combined the color palettes of the two images to look good together and painted them over the bookshelves during the summer break of 2016. A wall adjacent to the right wall, going out, was also painted a dark chocolate brown to match the trees on that side of the enchanted forest mural and provide almost a backdrop for it.
Closeup of the book trail mural. The image found by the media center director wasn't large enough to cover the space, which is where my Photoshop skills come in handy! I was able to expand the "forest" on both sides to cover the space.
Closeup of the enchanted forest mural. This side was also not a large enough image to cover the wall space, so Photoshop skills came in handy again to add in trees and background to fill it.