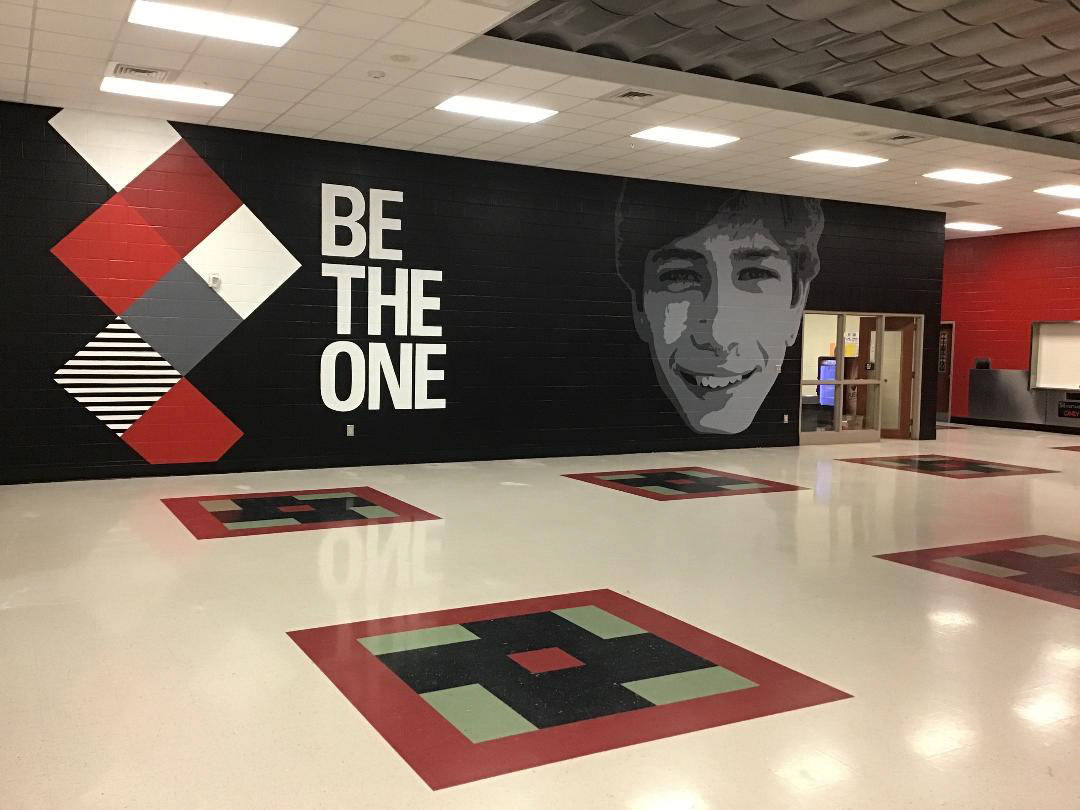 A quick view of the before and after - what a difference a mural and fresh color can make!! By simple paint color changes and the addition of the mural wall, we were able to completely change the environment in that room. The squares tied in the colorful floor tiles, also, making it look as if the two were designed together!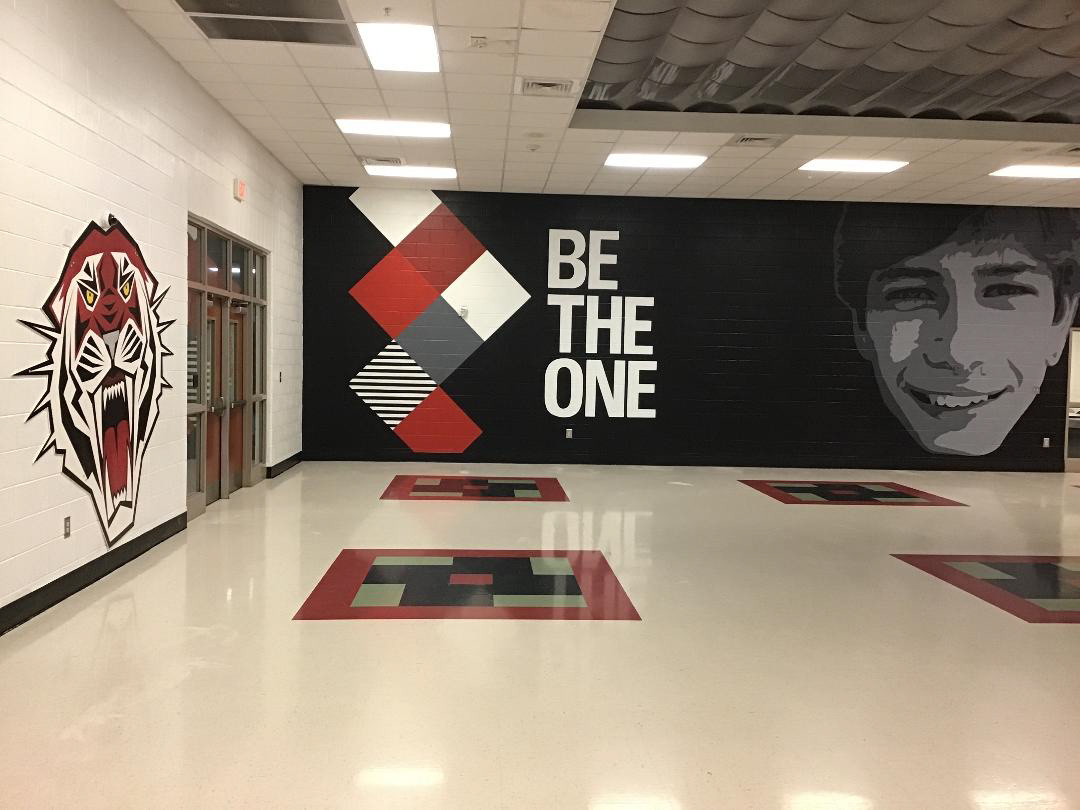 The left wall here, adjacent to the black wall has that tiger graphic on it (on foamcore). The new white color really  made that graphic pop, which is now also on the tabletops. The white color really helps to complement the new mural too!
This is the proof showing the suggested placement and scale of a quote of their choosing would go (in vinyl) after the paint cures in 30 days.
This is the image I found that inspired the whole project. 
Isn't it interesting how one image like this, plus your own experiences and gained wisdom and perspective can spark an entire concept!