To continue the improvements at the 27 year old restaurant, Park Place asked for a Welcome Mural for one of their front entrances - essentially an Entrance Mural. This one was to be a Chalkboard Mural again, but the challenge was to make all of the words you see fit nicely together, but still allow for photo opps in front of the mural. The Wilder Tower of the Chickamauga Battlefield was featured, along with a cannon - two very recognizable icons of the park.
The first pic, in front of the mural, after completion, was aptly taken with its owner, Jack Goodlet. More improvements to come!!
After seeing the new mural signage for Battlefield Outdoors, in the same strip mall, owner Jack Goodlet, decided it was time for an update for his business too. I chose a black background to highlight the lettering and included the logo (updated) from their menu, along with an image of the tower from Chickamauga Battlefield, also associated with the restaurant. 
I also recommended they replace their old hunter green awnings with new black ones to complete the new look.
What a difference a mural makes! It's not hard to see why the look of the mural signage and black awnings has been very well received.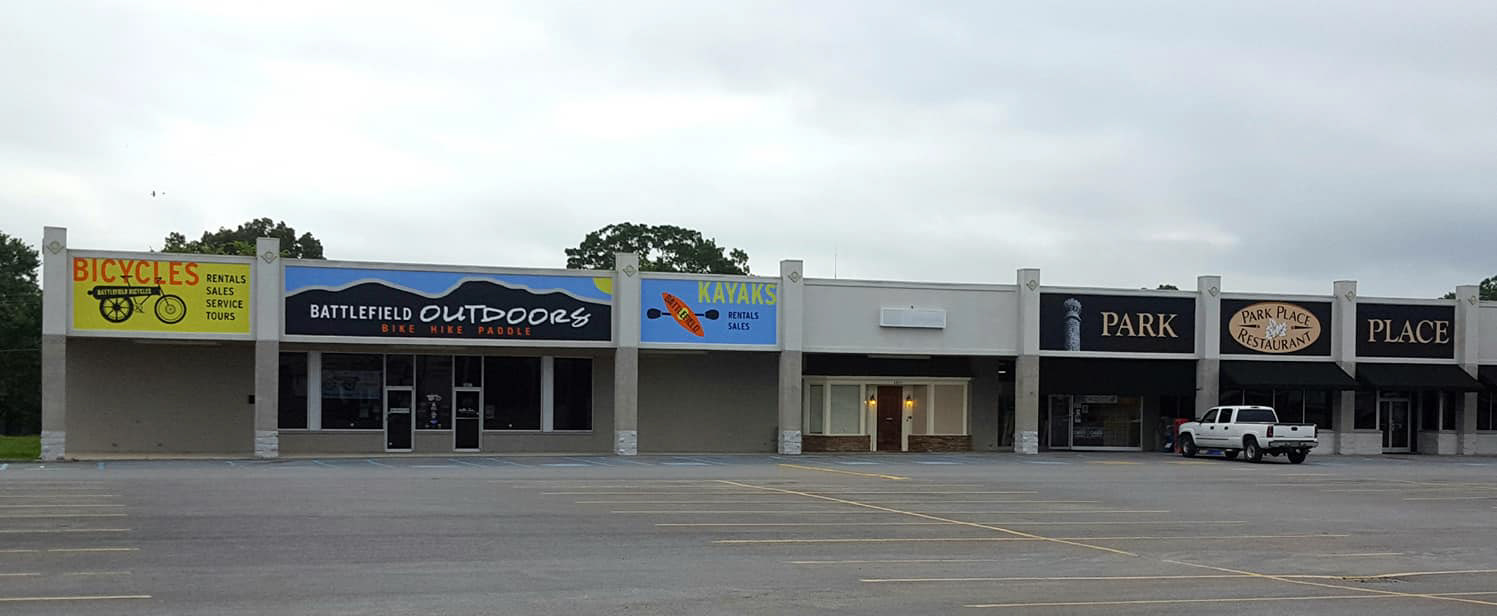 This mural signage had to look good with the other, recently painted (by KMMGD) signage and still be within the restaurant's branding.
It was now time to start updating the inside of the 27 year old restaurant! First thing was to dress up the very popular Soup, Salad, and Dessert area. The finished chalkboard mural design was an immediate hit and really made a huge difference in that area of the restaurant!