Inspired by the John Lennon posters of roses forming a peace sign, I designed the 3 walls of this funky quotes mural. Talk about a change!!  The space in the inset is a 43'w going right from the long 73' wall that forms the center of the space.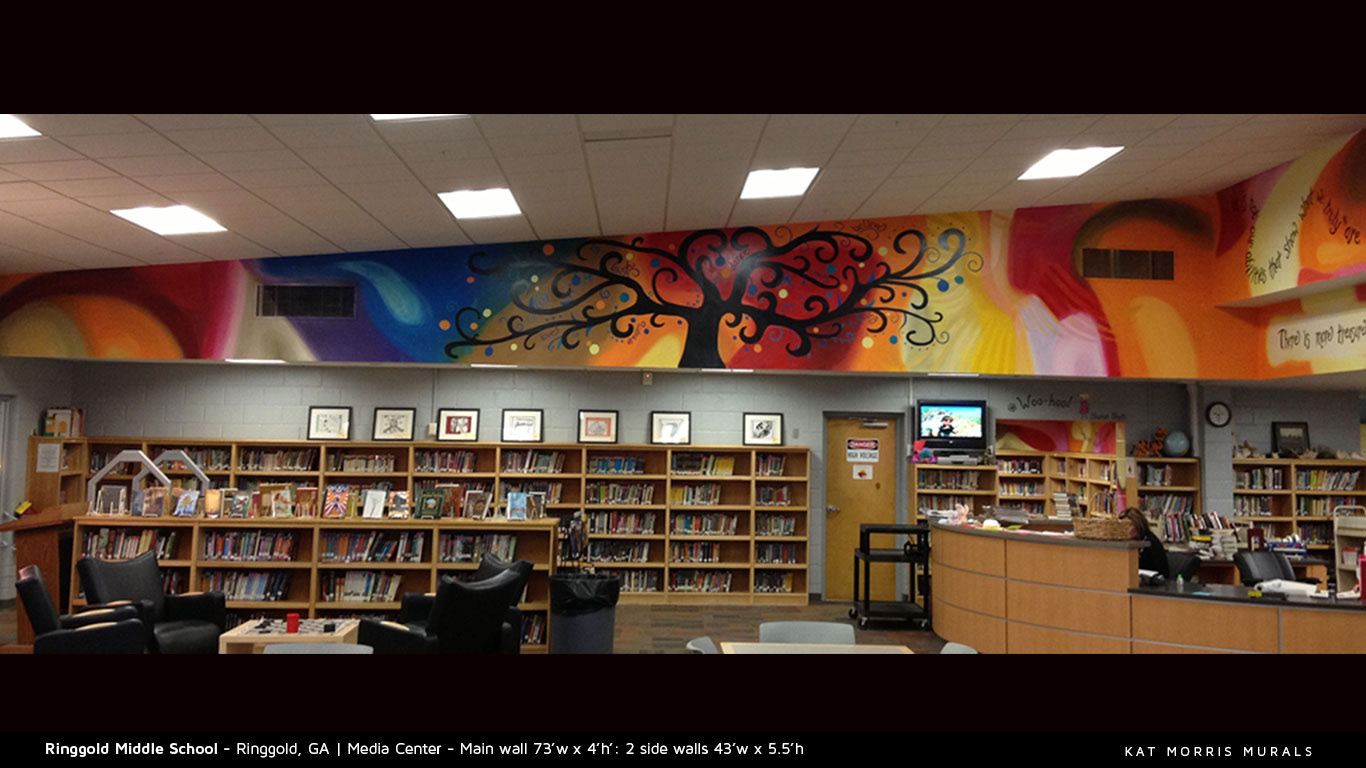 In this 43'w left end of the media center, the director wanted a tree of life mural, along with the same funky colors in this library mural. And because of the recent tornadoes, I suggested putting a phoenix, kind of in the background of the mural, as if it was rising out of it. (look to the right of the tree) It's almost hidden, so it becomes a nice surprise when the new students discover it for the first time!

Closeup of the phoenix mural area and tree of life mural area - part of the media center mural in Ringgold Middle School.

The 43'w right side of the media center mural was designed to appeal to Sci-Fi readers.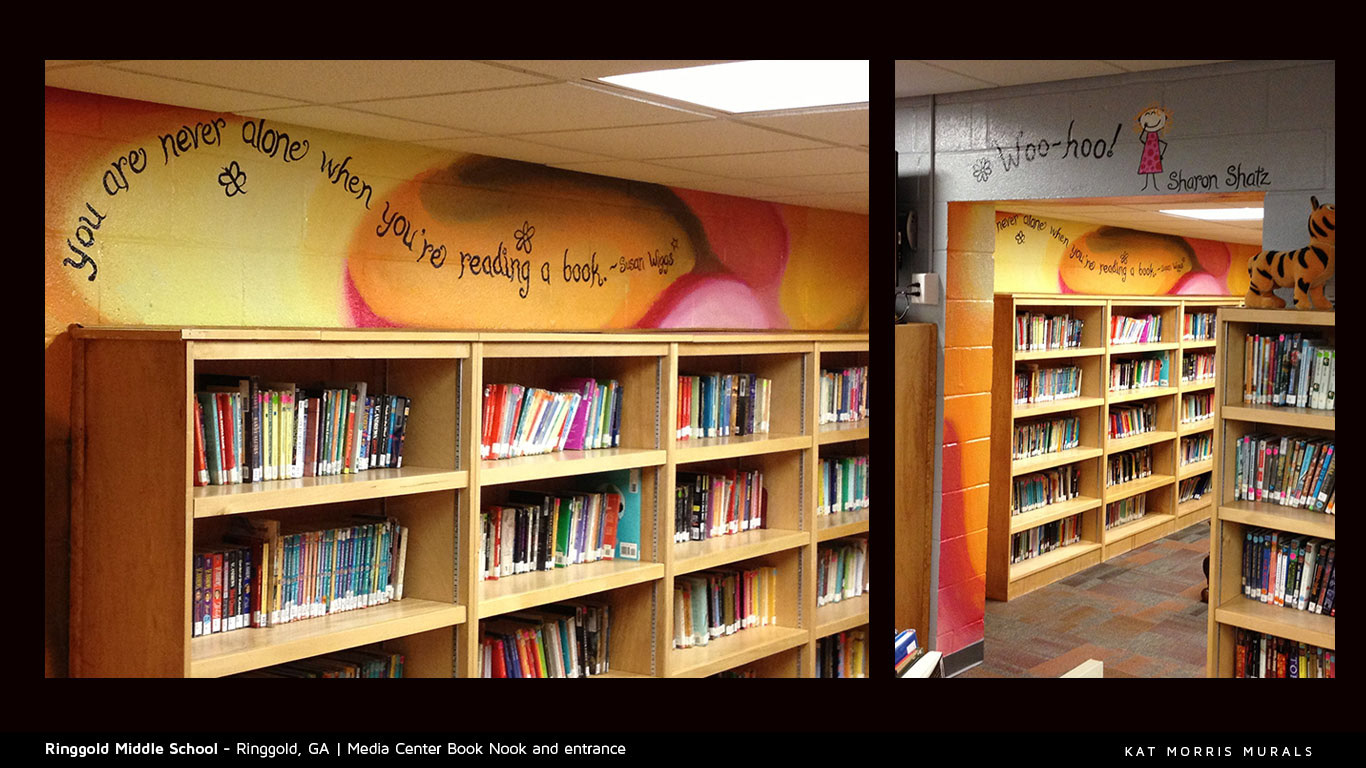 Ringgold Middle School Book Nook murals: One year after 2011's tornado restoration, Ringgold Middle School commissioned me to design and paint something in their drab little book nook. The director wanted more of the funky mural style in the main library mural, so we did it again! This led to a very colorful book nook adorned with 3 more quotes. Outside the book nook entrance, a commemoration was painted for a specific (deceased) teacher.

Back wall of the book nook mural with a Dr Seuss quote.

The right side of the book nook mural, adorned with another inspirational quote about books.

A view from the back of the book nook mural area. What a difference the new swirls of psychedelic colors make! It was great fun creating an abstract mural space what used to be such a drab space.

The new Ringgold Middle School gray looks pretty good in the rest of the school, but super drab in the media center! The new colorful and funky mural adds a lot to the small space. 

View of the other side of the book nook mural entrance (almost finished).