Cafeteria Mural - LFO High School, Ft Oglethorpe, GA: With some SPLOST money, Catoosa County in GA was able to provide some badly needed renovations to LFO. Renovations included a new cafeteria space, and a revamping of the old space. Pictured here is the architect-designed new cafeteria mural - a feather mural, as it were - the space still under construction, with my son posing to show the height of it!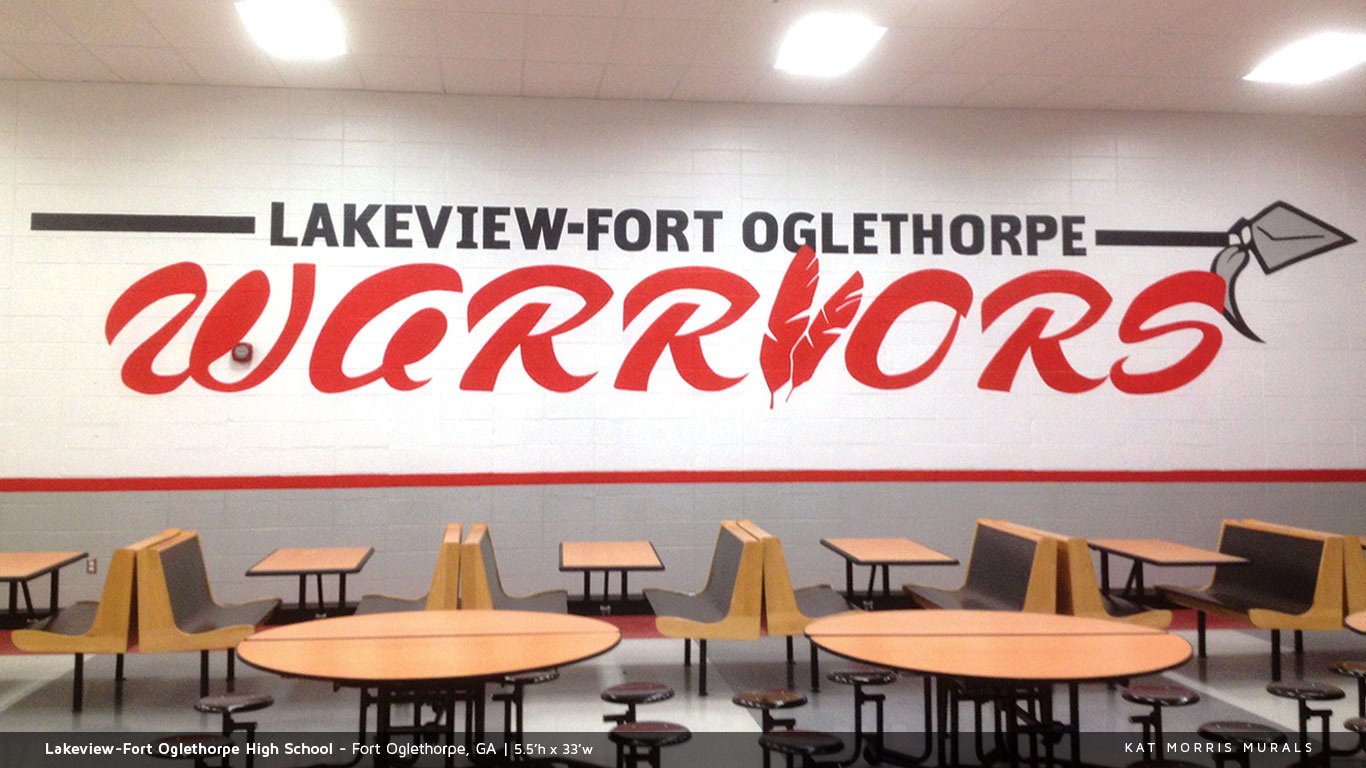 To complement the new cafeteria mural, I designed this secondary cafeteria mural using a couple of the same feathers, and the familiar tomahawk.
Boyd Buchanan School, a private school in Chattanooga TN had recently updated their logo, when they called me to paint it into a new cafeteria mural for them. I got to choose the fonts for both the school name and motto. 
After the tornado of 2011, Ringgold Middle School architects designed this cafeteria mural with the very recognizable tiger face of the school (and many other tiger-mascoted schools) using the new color palette of gray and blue, rather than the old gold and blue.
A cafeteria mural was designed for Ringgold High School as part of the renovations after the tornado of 2011. Big and bold was the name of the game!
The word "TIGER", the mascot of Ringgold Elementary School, was turned into an acronym for their Code of Conduct, by the principal at that time. Her request was to take the letter "E" from it, and illustrate it for students in the form of two cafeteria murals. For them, we developed a character named "Captain Code" who used to appear on the morning "news" every day, and these panels about "Exhibiting Good Manners", as if Captain Code was teaching. Elsewhere in the school, we painted the TIGER Code of Conduct in several places.