Wedding board: The venue where this wedding was held didn't really have a good place to stand in front of for the ceremony, so favorite quotes were chosen, and put into beautiful typography on this wedding board in the bride's colors. After the ceremony, the board was easily moved to the cake area to provide background for those pictures too.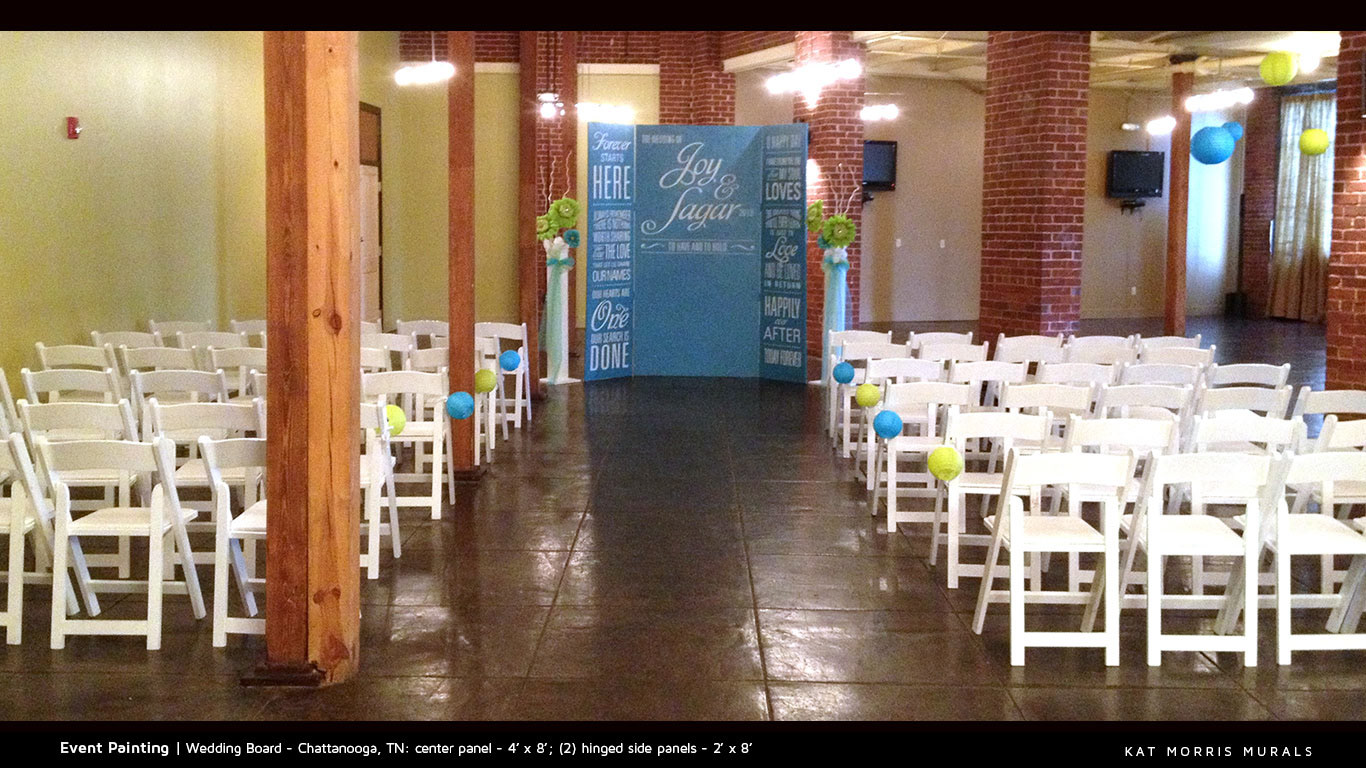 Wedding Board: Used every year on their anniversary, the board will be used in the timeline of their marriage together - when they have children, as they age, etc.
The peacock mural panels that were painted for another event, were perfect for this Indian wedding. (Peacocks are the national bird of India). They added a lot of color and interest to an otherwise empty wall.