Media Center Mural - Lakeview Middle School: It isn't often that a school gets money budgeted for things like a mural. Lakeview Middle School Media Specialist had waited for years to get some funds to brighten up her classroom, so we wanted it to be right! After allowing students in on the creative ideas, they found a concept to work from. I took that concept, updated it, and customized it for this school's application and .... voila!
This completed media center murals is about 26.5' x 5'. The subject matter within the four books is science, math, reading, and social studies.
What's a library without a book mural? Answer: much less colorful! 
With lots of details, this mural took about 150% longer than expected, and has 33 different colors!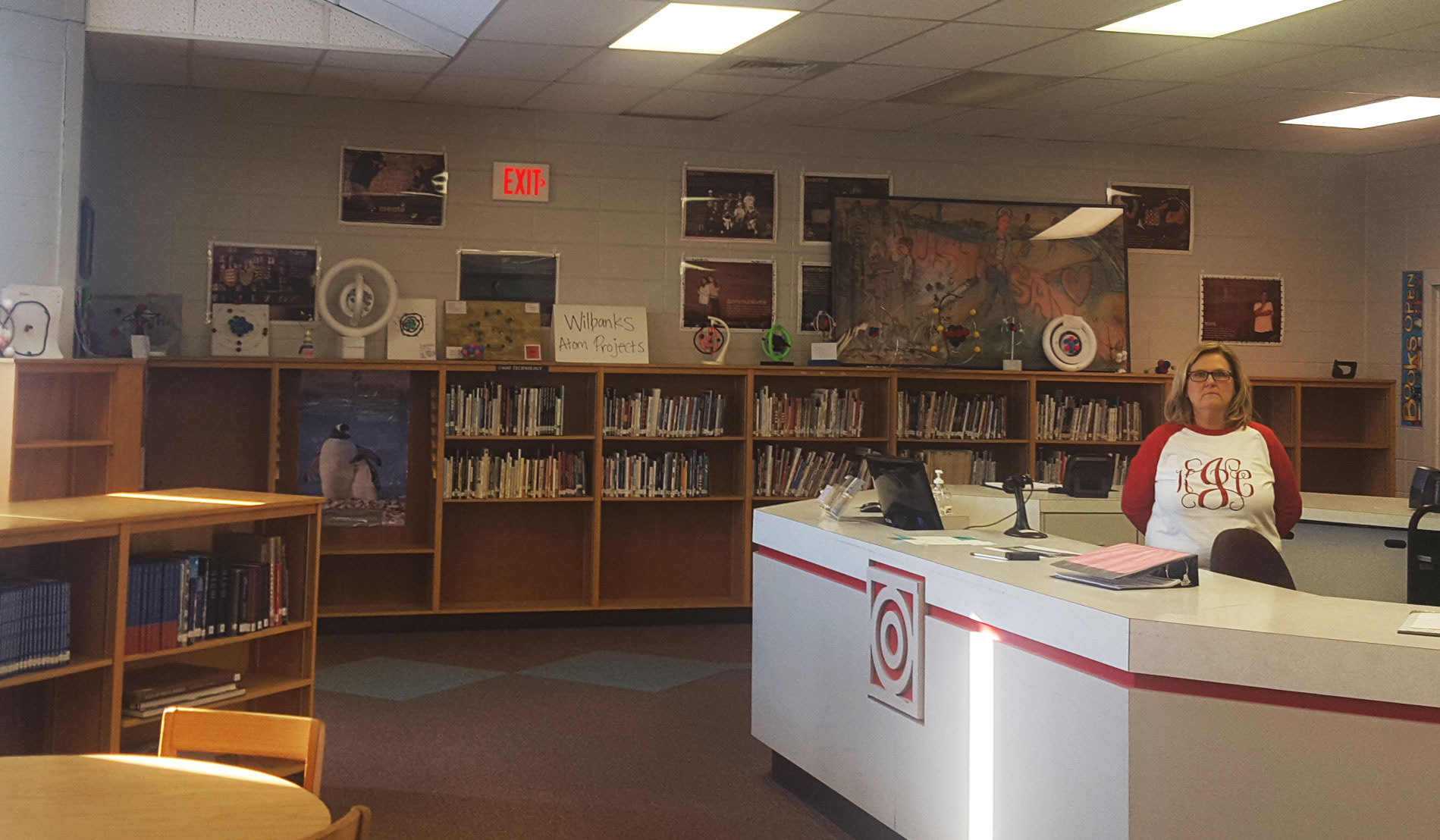 You can see by this "before" picture, that this media center mural really brightens up the space and is the first thing the students see upon entering. Already, the reaction to this library mural from students and faculty alike, is, "Wow! That's awesome!!"