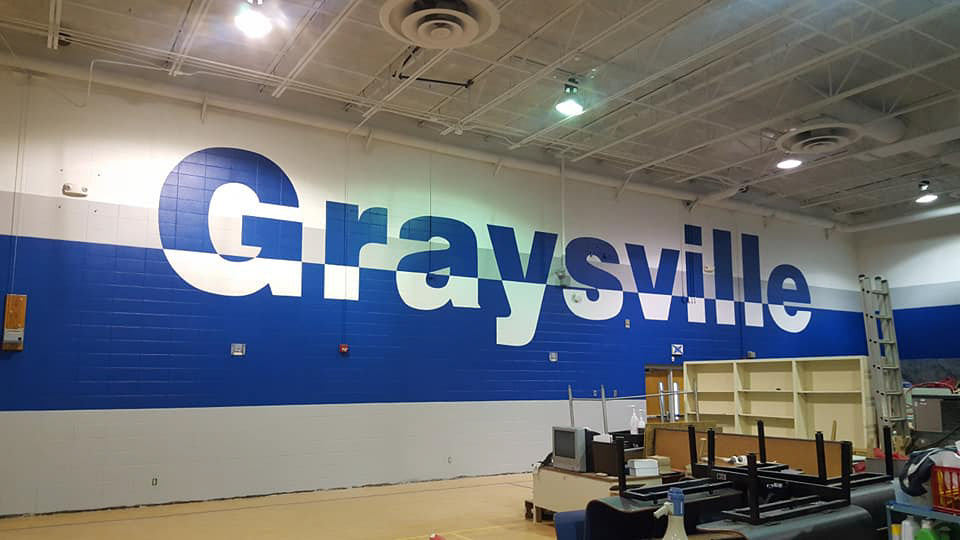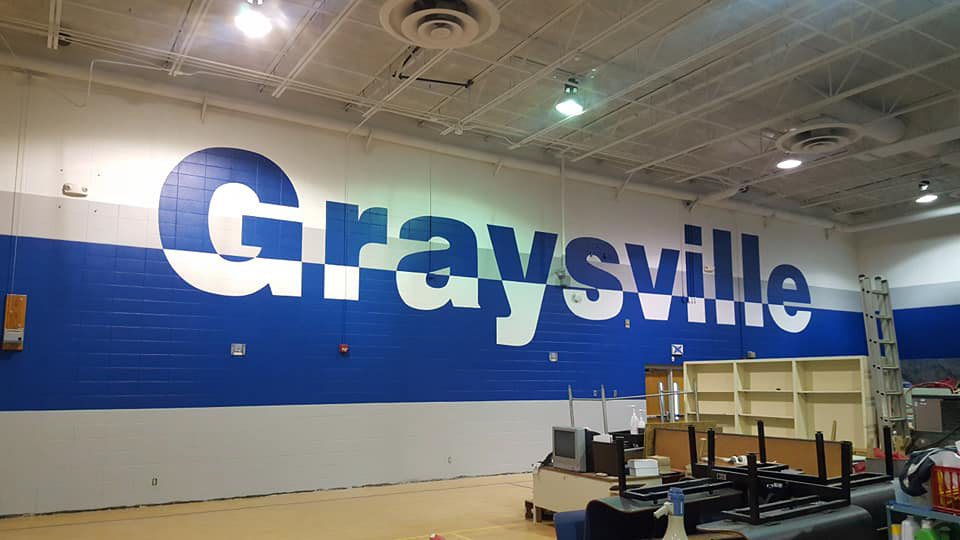 With 55 feet across, this huge Graysville graphic mural in the gym really makes a bold statement!
Opposite the Graysville graphic gym mural is a tiger mural. A huge, but simple graphic, perfect for elementary school kids and parents, but full of tiger pride!
This space was completely transformed by an updated paint palette, new flooring, lighting, etc. On paper, this triangle tiger graphic looked a little odd, but on the wall, the Mr. Triangle Tiger mural really looks fantastic!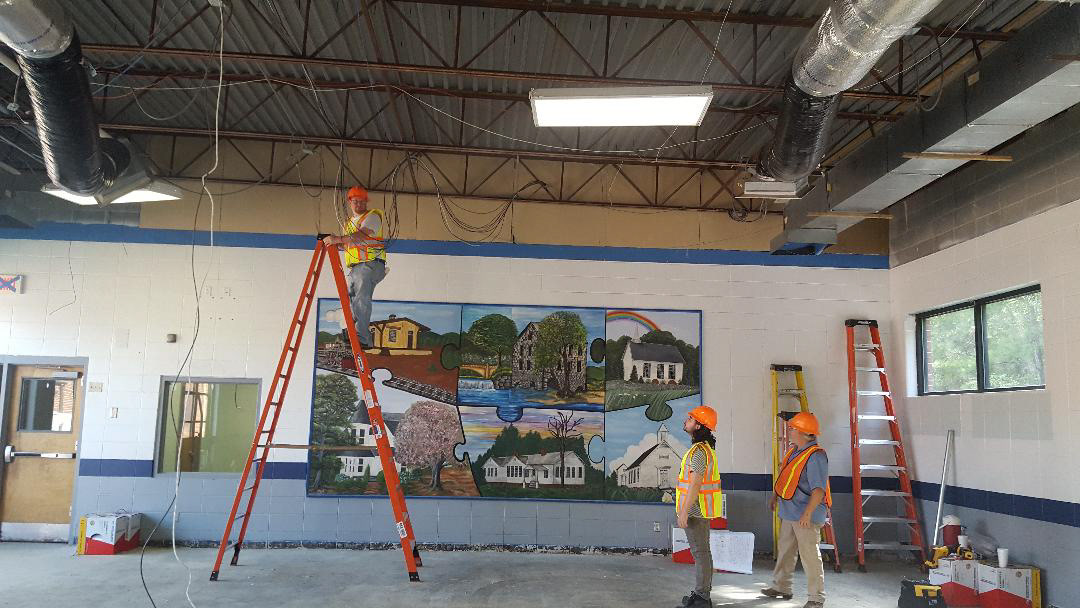 This original artwork was moved somewhere else in the school. The new tiger mural is modern and clean. It doesn't even look like the same room!! And everybody loves it.