Custom Office Mural - In my first graphic design position, I was given permission to customize my office space by designing and painting my own office mural. Painted completely freehand (no projection or grid) this fun office mural allowed me to express myself and add color to my space, while depicting the way I saw myself and my funky would-be partner.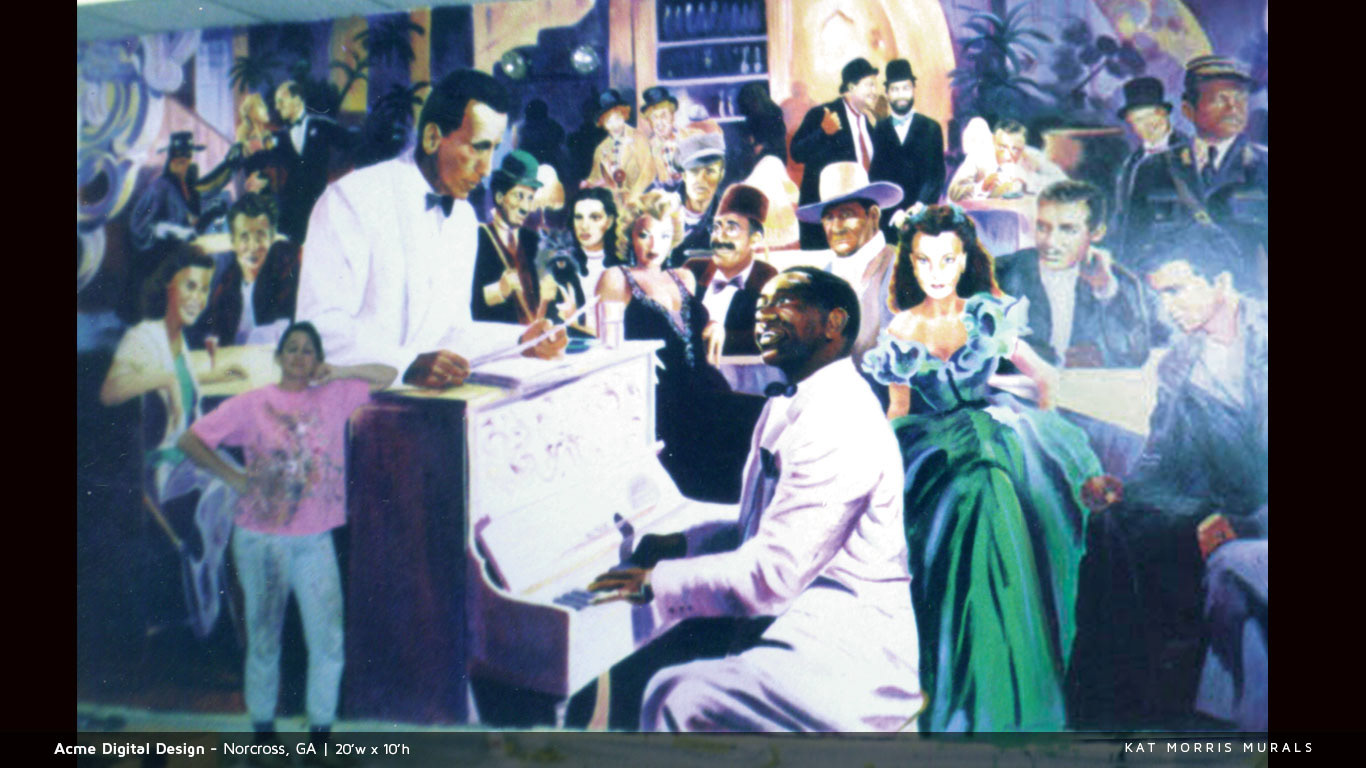 In 1997, I met some great guys at a seminar that owned Acme Digital Design in the Atlanta GA area. They asked me if I could put this image of Casablanca, with 24 movie stars on their wall. Sure! They also asked me if I could change the Laurel and Hardy images (back-center) into their own likenesses. Sure! The 20'w x 10'h office mural image you see here is the result!
This dentist office mural, with a look of the 1950s, is painted as if looking through a doorway. It's now a favorite of patients and staff.
Inside one of the dentist chair booths is this very recognizable image. The dentists wanted the image larger than could be purchased, so I got to paint this Uncle Sam image into their dentist office mural.
Three more dentist office murals were 3' high teeth that bore the name of the hygienist working in that booth.